People are the experts of their own lives. The interests, dreams and skills of every human participating in our space is the starting point for everything that happens in our makerspace. Far from being a space of preconceived solutions, Habibi.Works is a space of mutual learning, re- and un-learning. 
In each of our working areas, every person is supported to realise their own vision and ideas. This includes having free access to materials, tools, and expert guidance provided by a diverse team which includes international visitors, locals and people on the move.
Our working areas are not a fixed model but rather constantly evolving, responding and adapting to the needs and wishes brought forward by the communities we work with. In them you will find no-tech to high-tech fabrication spaces, curriculum-based learning to on-the-fly improvisation.


Our community kitchen is the heart and soul of our space. Each day, recipes from around the world are brought to life and we come together for a common meal. We are currently serving an average of 100 meals a day!


In our wood workshop, makers of all skill levels can receive guidance from experienced carpenters to build anything from backgammon boards to cupboards. Innovation meets craftsmanship, against a backdrop of humming machines and a warming scent of sawdust.


One of our most frequented and most essential working areas, the bike repair workshop greases the wheels which act a lifeline for those required to live in a remote refugee camp, bridging the gap between isolation and independence. 


In our sewing atelier, individuality and self-reliance are fostered through the opportunity to design and create one's own clothing and accessories, make repairs and alterations, and create other essential items, from curtains to tablecloths.


Our MediaLab hosts computers, essential printing and copying services, a lasercutter and a 3D printer. From learning to use a computer to dreaming up digital designs, it is a place for the practical as well as the imaginative, fostering digital literacy and creative exploration.


Our language learning activities encompass informal language cafes, as well as a comprehensive English curriculum that starts from the ABCs and extends to higher levels of proficiency. Language learning offers the chance to build bridges across cultures and take steps towards integration into new contexts.


Through the seasons of sun and rain emerge the herbs, fruits and vegetables which make their way onto the plates lovingly prepared in our community kitchen. Food leftovers from our shared meals go back into the earth as compost or to feed our small family of rescue chickens, creating a continuous cycle of sustainability.


Our multilingual lending library is a small haven offering the chance to journey through the page and foster new knowledge. Our collection includes books in Arabic, Kurdish, Farsi, English, German, Greek and more.
Our newest working area, the women's space of Habibi.Works is entirely community led and hosts a beauty salon offering workshops from nail art to hair-cutting. It is a small sanctuary of empowerment and camaraderie, self-expression and mutual support. A place for the sharing of stories, real and imagined, personal and fictional. Our storytellers' lab is a platform for the weaving and witnessing of a plurality of narratives through a vast range of media: writing, music, photography, podcasts, film, animation and more. Join us in elevating, and celebrating, the voices in our community. Our creative area is a small hub of artistic exploration, offering crafting materials from macramé to screenprinting, drawing, painting, jewelry making, knitting, and beyond. Artistry and imagination know no borders!

Re.Works
(Plastic Upcycling)

Re.Works, the plastic upcycling lab at Habibi.Works, incorporates machines, methods and principles of the Precious Plastic movement. Here, plastic waste can become a practical, beautiful, and sustainable creation, converging the spirit of environmental stewardship and creativity and offering a transformative vision for a greener, more responsible future. The community-led barber shop at Habibi.Works is not just a place for hair-cutting and beard-trimming, but a space for connection, self-confidence and self-expression.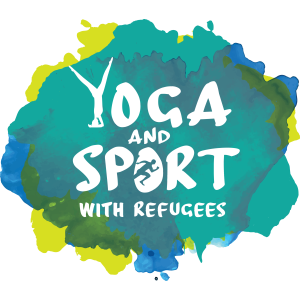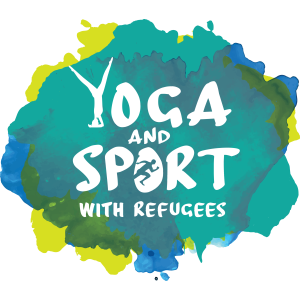 Habibi works out! A collaboration between Habibi.Works and Yoga and Sport with Refugees, this community-led sports programme includes bodybuilding, martial arts, dance, volleyball, running, fitness and more.