WELCOME TO HABIBTI.TRAINS
Powered by: HABIBI.WORKS and KOIZ Center for Postcolonial Studies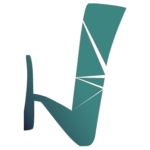 Welcome to Habibti.Trains, a safe space project that enables Women asylum seekers to participate in different sport activities.
THE CONTEXT 
Habibi.Works is located in close proximity to the refugee camp of Katsikas in Northern Greece. More than 3000 refugees and asylum seekers live in the region of Epirus, most of them without access to education, psychological support, the labor market, dignified living conditions or Greek society. Additionally there are little to none safe spaces for Women asylum seekers. The platforms of Habibi.Works are open for people living in the different refugee camps and for members of the local Greek community.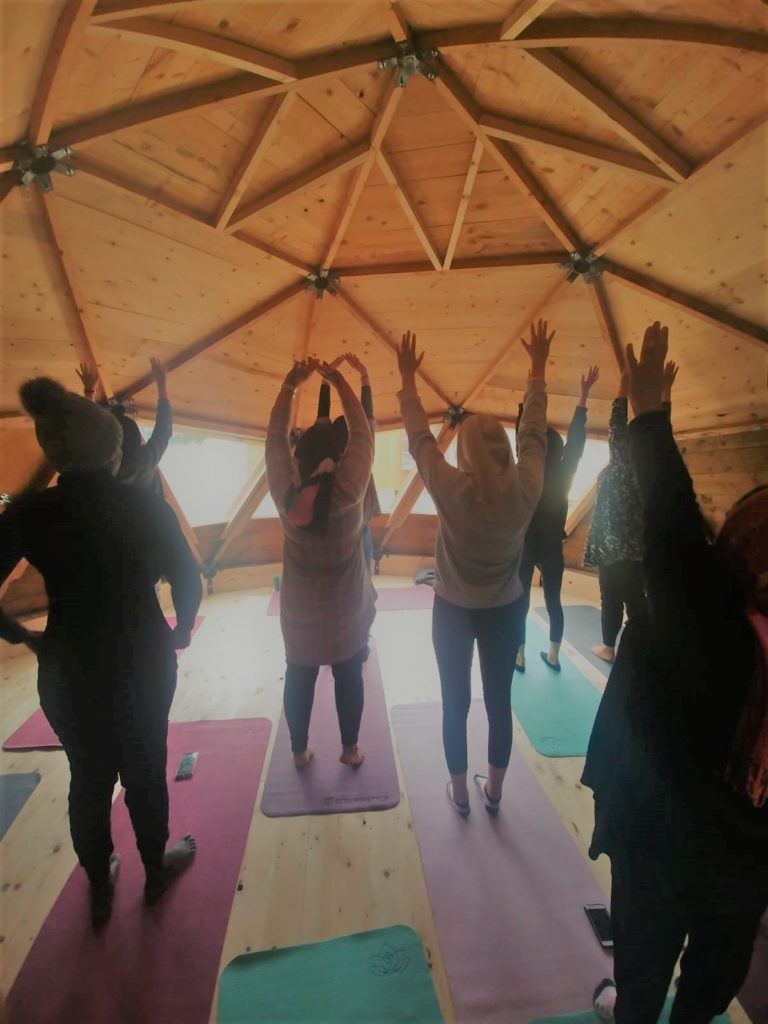 WHO WE ARE
Habibti.Trains is a project under the collaboration of Habibi.Works and KOIZ Center for Postcolonial Studies. We put together our ideas and energy in order to support safe spaces through sports. In this context, Habibti.Trains is an initiative where we provide the space, materials and facilitation of regular sport activities: kickboxing, volleyball, yoga, zumba and running. The sport supports women's physical and mental health and allows them to feel connected and less isolated. Additionally, through sport activities, women form both a physical and abstract safe space as well as build up their own community, within a context of such a non-space as a refugee camp.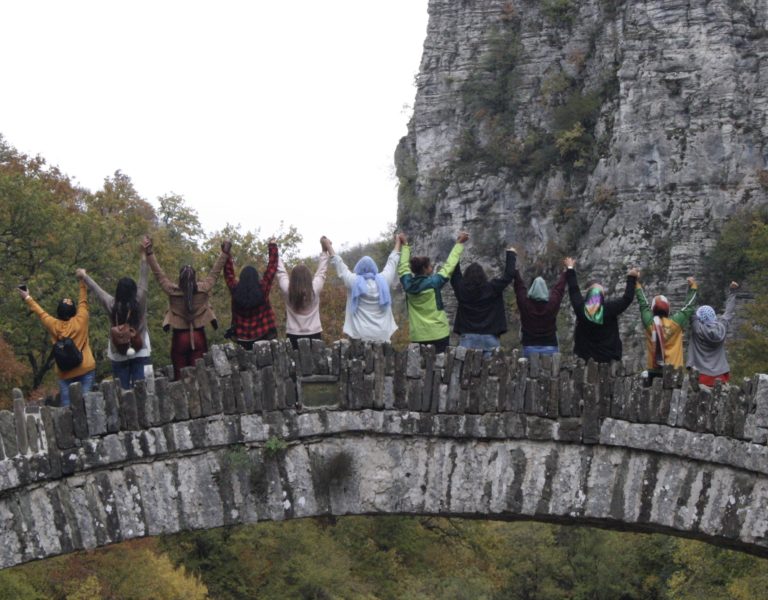 MORE ABOUT HABIBI.WORKS AND KOIZ:
Habibi.Works, is an intercultural maker space and platform for education, empowerment and encounters for refugees and Greek locals in the North of Greece! The driving force behind this extraordinary project is the young German NGO Soup & Socks e.V.
Founded in 2016, KOIZ is a free digital platform whose main purpose is the creation of a space for the production, exchange and dissemination of Postcolonial and Decolonial Studies, through collaborative work between academia, social movements, NGOs and others.
OUR VALUES 
Habibti.Trains is: 
– A safe space where women feel comfortable with each other and establish trusting and equal relationships within the group. 
– A space that allows women to redefine their collective and individual identity. 
– A space where women can engage and become comfortable with their bodies and selves. 
– A space that helps women to feel strong and active actors within their communities.
HOW WE DO IT
We work at eye level with women that want to participate in our sports initiative. Habibti.Trains was initially started based on demand from residents of Kastikas camp. We listen to them and implement activities they ask for like dancing, kick-boxing, volleyball and yoga, among others. We encourage them to share their skills and ideas. We also engage with Greek community in Katsikas, with the hope for  more sustainability of the project and integration of both communities. We also aspire to challenge the commercialization of sports and fitness as well as integrate a community element to our classes.
IMPACT
Mental health: Get active and creative, (re) construct your identity. 
Encounters and Integration: Meet people, reduce prejudice. 
Education: Gain skills & share experience. 
Raising awareness: For women's situation and for their talents.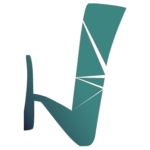 Iman Allawzi iman@soupandsocks.eu +962 7 9883 9357 
Emilia Debska emilia@postcolonialstudies.org +34 647 638 915 http://postcolonialstudies.org/cms/es/