Are you thinking about getting involved in an impactful project to make a difference? Becoming a HABiBi Sponsor is the perfect opportunity to make a meaningful contribution. Habibi.Works encompasses a diversity of working areas and activities. Whether you choose to support a specific working area or the overall project (including overhead costs) is up to you. 
What it means to be a HABiBi Sponsor
What you offer


Mid-term to long-term commitment to support one (or more!) of our working areas on a regular basis through:
A significant, monthly financial contribution to support Habibi.Works in covering the costs for one (or more) of their working areas for 6, 9 or 12 months.
or
A regular material donation for one (or more) of Habibi.Works' working areas. 
More information about our working areas can be found here. 
What we offer


Regular Updates
As a sponsor you will receive updates and pictures of the working area you support.
A Network
You will become par of a network of international experts, working for positive impact.
Celebrating the Story
Your involvement sets an example that will inspire others! We are happy to share the story of your support and give you credit. 
Exclusive Access
Conversations with project representatives, presentations or a visit of the project location: Being a Habibi Sponsor opens new doors. 
Tailoring your Sponsorship
Here are some examples of what your sponsorship could look like – and what it would enable the team to do. We are happy to discuss individually tailored support packages with you, based on your preferred working area and the contribution you would like to make.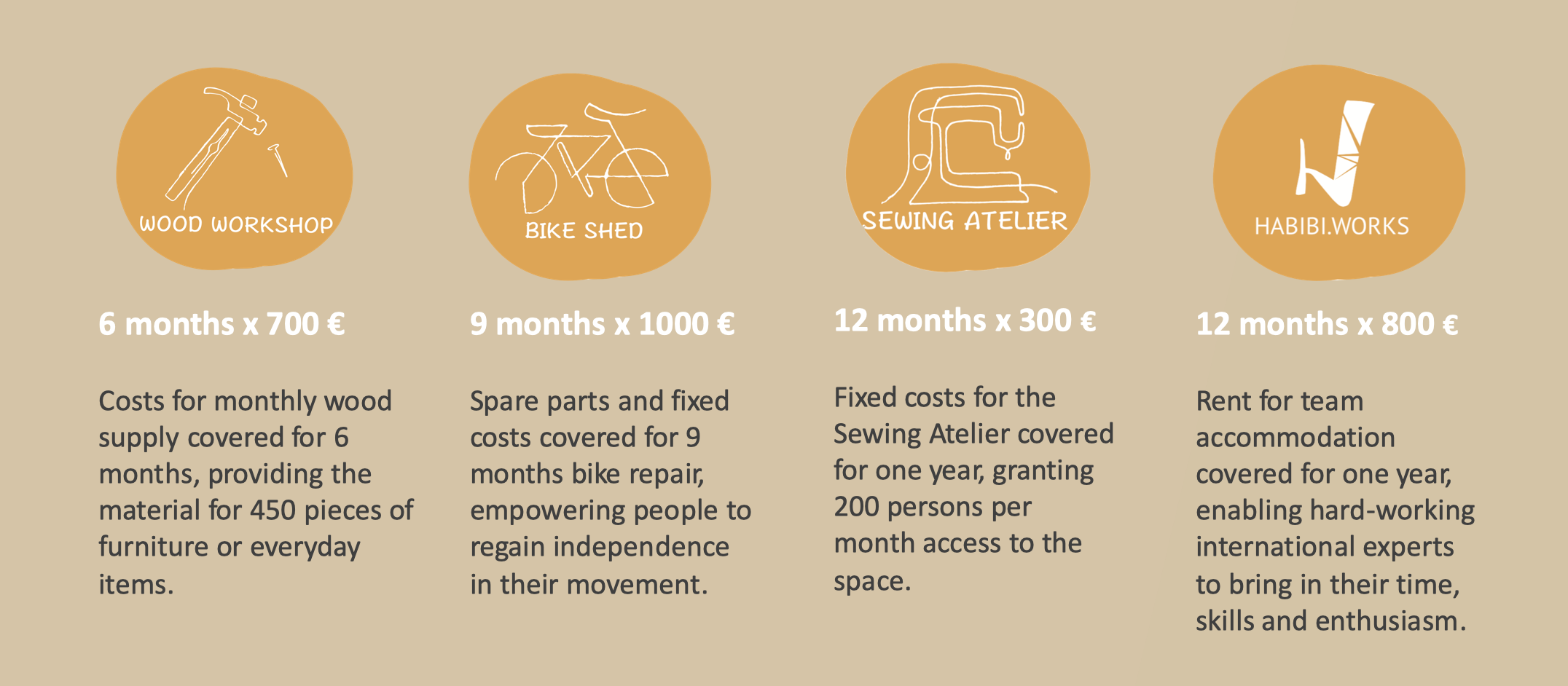 If your are interested, please reach out. We are looking forward to hearing from you and agreeing on your individually tailored support package!
Looking for other ways to support?
The team of Habibi.Works consists of passionate, hardworking experts from all around the world. Support them and become part of the project!