HABIBI AND SPORT WITH REFUGEES
WELCOME TO HABIBI AND SPORT WITH REFUGEES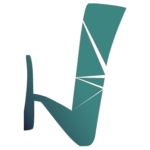 THE CONTEXT 
Habibi.Works is located in close proximity to the refugee camp of Katsikas in Northern Greece. More than 3000 refugees and asylum seekers live in the region of Epirus, most of them without access to education, psychological support, the labormarket, dignified living conditions or Greek society. People in the asylum process have little control over major or minor decisions in their life. However, sport brings backsome sense of agency, belonging and ownership, in addition to the benefits of sports to physical and mental health. Refugee trainor's lead various sports activities, and keep the project going with their ideas and initiative.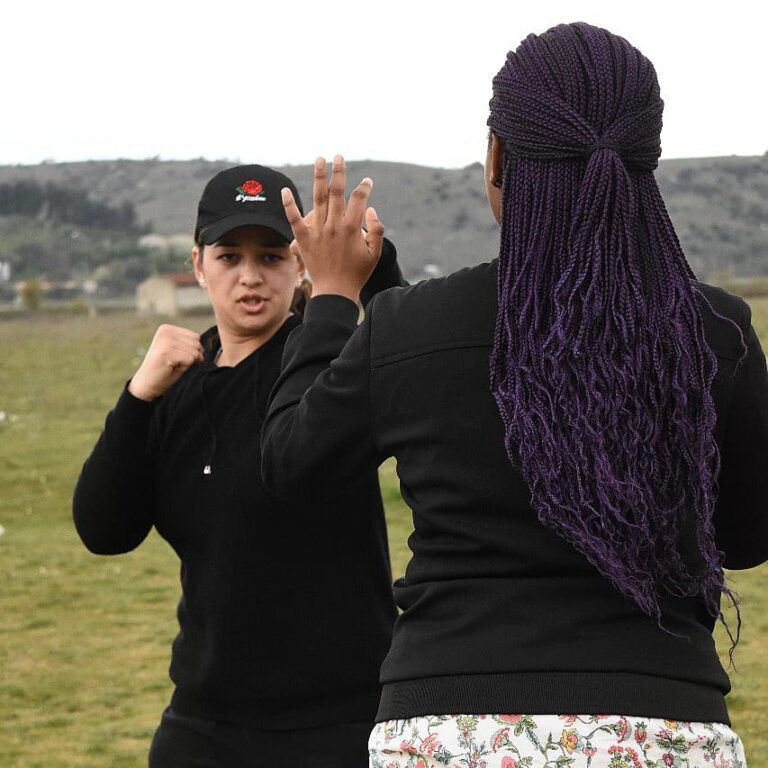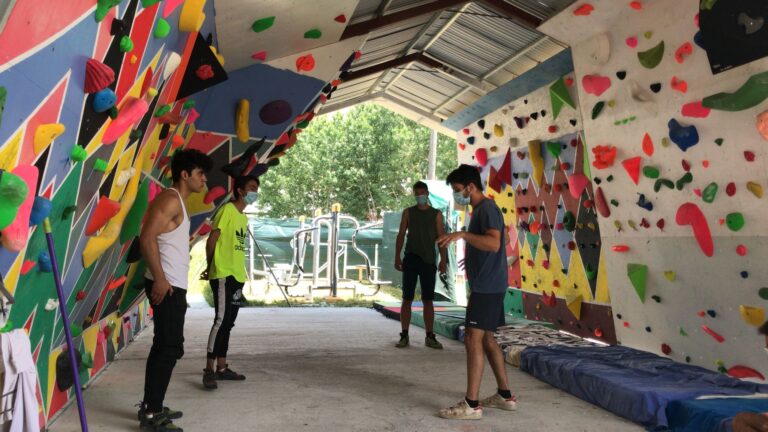 ABOUT THE PROJECT
Habibi & Sport for Refugees' (HSR) goal is to empower refugees in Katsikas camp and Ioannina. We help them build important skills, create a purpose and become part of a strong community. We do this through sport activities which include boxing, yoga, running, volleyball, football and more. Part of the HSR project also includes a special project called Habibti.Trains which supports safe spaces for women through sports.
WHO WE ARE
Habibi and Sports with Refugees is a result of partnership between Yoga and Sport with Refugees,
Habibi.Works and KOIZ Center for Postcolonial Studies.
Our sub projects include: Habibti.Trains with our partner KOIZ Center for Postcolonial studies, and Mai.Habibi Climbs with Mai'Kaiprojects.
MORE ABOUT HABIBI.WORKS, YOGA AND SPORT WITH REFUGEES and KOIZ:
Habibi.Works, is an intercultural maker space and platform for education, empowerment and encounters for refugees and Greek locals in the North of Greece! The driving force behind this extraordinary project is the young German NGO Soup & Socks e.V.
Founded in 2016, KOIZ is a free digital platform whose main purpose is the creation of a space
for the production, exchange and dissemination of Postcolonial and Decolonial Studies, through collaborative work between academia, social movements, NGOs and others.
Yoga & Sport for Refugees (YSR) goal is to empower refugees in Athens and on the Greek island of Lesvos to believe in themselves, their dreams, and their strength! YSR helps refugee athletes build important skills, create a purpose and become part of a strong community. They do this through yoga activities and sport—gym training, running, swimming, classes, martial arts, dance, climbing and more.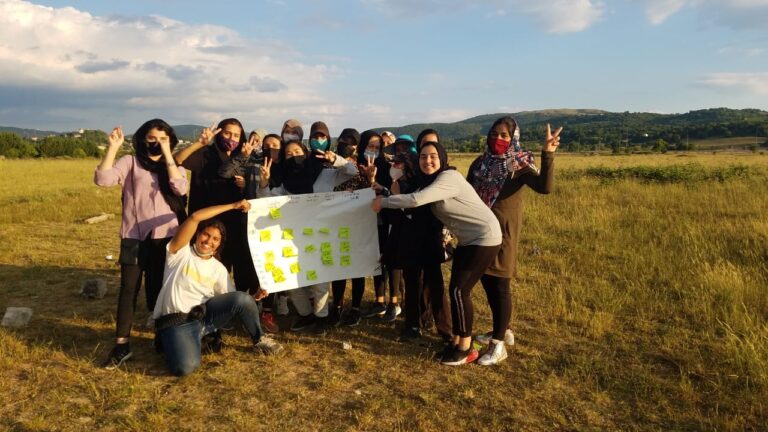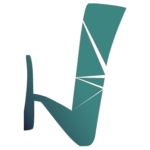 Email: iman@soupandsocks.eu
Instagram: @habibiandsportwithrefugees